Photoset reblogged from Ctrl Alt Design with 122 notes
"God damn it, that's not all! Because if one of those things gets down here then that will be all! Then all this - this bullshit that you think is so important, you can just kiss all that goodbye!"

Fuck yeah Ripley.

Available here
Source: dustrial-inc
Post reblogged from The Vapors with 889 notes

Source: perv-kami
Photo reblogged from Fuck yes, Tom Hiddleston's Voice with 2,001 notes
WAIT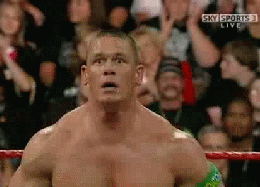 Source: russian-hiddlestoner
Photoset reblogged from Ruined Childhood with 65,061 notes
Courage the Cowardly Dog: Last of the Starmakers

This episode made me cry unmanly tears

^^^

yoo shit was really wild
Source: wild-guy
Photo reblogged from The Rantings of a Drum and Bass Junkie with 76,476 notes
Another species to be added to the ever-growing tick-list:

Africa's Western Black Rhino has been officially declared EXTINCT. Poaching and lack of conservation have led the subspecies of black rhino to extermination, while the Northern White Rhino is 'teetering on the brink of extinction'.

    Way to go, humanity.
Photoset reblogged from with 5,366 notes
But that's none of my business

All kind of stones being hurled around these glass houses

Anyone heard anything about Roger Goodell since all this happened with Adrian Peterson??? Distractions bruh
but y'all to buy continue to buy nikes/jordans
soooo?
Source: kingjaffejoffer
Photoset reblogged from Sink or Swim with 657 notes
Oh Bill you poor, damn fool
Photo reblogged from Ruined Childhood with 92,770 notes
why are you doing this? please stop. if it's money you want, name your price. just stop doing this to him. he doesn't deserve this.
Source: itsaudrey-bitch
Video reblogged from Ruined Childhood with 48,104 notes
That laugh lmao
Source: asiareneebelike